Yoyogi Animation Academy, celebrating its 42th year of establishment, is the oldest animation school in Japan. Many graduates from our school are now famous and continue to support the Japanese animation industry.
Faculty Recruiting International Students

【Tokyo・Osaka・Fukuoka】
※Please note that due to the relocation or removal of the school building, the place of attendance may change.
※In case the applicants are less than the minimum number of students required for each course, or by any other reason,
the course might be suspended. In such a case, we will make an announcement by the end of November, 2020.
Graduates
Pokemon Series
Director
Hideya Takahashi
Assistant Director
Tamaki Kojou
Animation Producer
Hideya Takahashi
Voice Actor
Nana Mizuki
Love Live!
School idol project
Producer
Kazuo Miyake
Drawing Director / Opening
Original Drawing/ Producer
Hidemi Yamashita
Drawing Director/ Ending Original
Drawing
Yufu Morimoto
Voice Actor
Aya Uchida
Voice Actor
Yoshino Nanjo
Voice Actor
Aina Kusuda
Detective Conan
Director / Storyboard
Shizuno Koubun
Producer
Takeshi Yamakawa
Production
Eiichi Kuboyama
Production
Kosuke Kobayashi
Attack on Titan
General Drawing Director
Character Design
Kyoji Asano
General Drawing Director
Kyohei Tezuka
Storyboard
Hideyo Yamamoto
Action Drawing Director
Yasuyuki Ehara
Your name
Character Design
Masayoshi Tanaka
Animator
Junichiro Taniguchi
Naoyuki Tatsuwa
Sumire Fukasawa
Support International Students with well-prepared system
At Yoyogi Animation Academy, we have taught many famous artists and our friendly staff and skilled instructors will teach you the same professional skills
Rika MatsumotoVoice Actor Training Course
【Profile】
Multi talent
Her father is the theatre of theatrical company.
She has been deeply involved in the world of theatrical performance since childhood, and stands on numerous stages as an actress.
Also active as a singer.The theme song of Anime Pokemon "Mezase Pokemon Master" records W Million.
As a voice actor, she appeared in Satoshi in "Pocket Monster", as well as "Osomatsu-kun", "Yu-Gi-Oh", "Shinobu", "Washimo" and many others.
Yohe ObayashiVoice Actor Training Course
【Profile】
《Starring work》
Voice actor
・Pretty Soldier Sailor Moon Crystal(Artemis)
・Yu-Gi-Oh! ARC-V (Gongezaka Noboru)
・Beast Saga (Morgagni, Falcan)
Yoko AsadaVoice Actor Training Course
【Profile】
《Starring work》
Voice Actor
・Digimon Tamers (Kato Juniori)
・ARIA The ANIMATION (Akiko Hoshino)
・Angelique (Angelique Collette)
・Heart Catch Pretty Cure! (Risa Shibata)
・Trouble Chocolate (Iwana)
・Wei β Kreaz (Midori Hazuki)
・Serial expriment lain (Alice Mizuki)
・Yumeno Kureyon Okoku (Okaka)
・Detective Conan (Michiko Ishiguro)
Hisatoshi EbidsukaVoice Actor Training Course
【Profile】
《Starring work》
TV Narration
・Yokohama Mastery (YOUTV)
VP
・YKKAP 2014 Spring · New product lineup
・E-Learning Education
・American Heart Association (AHA)
・Taisei Oncho Group VP
・Japanese Language Course Materials
Voice Over
・Kyoto Aquarium × Real Mystery Solving Game (youth role)
・METTLER TOLEDO (Researcher role)
・AHA ECC e-Learning (Emergency personnel role)
Yukimasa ObiVoice Actor Training Course
【Profile】
《Starring work》
TV Narration
・Zero Enna of "The Candidate for Goddess" ※ The leading role
・Shichibei of "Gintama"
・Handsome man of "Crayon Shinchan"
・Kazuya Ohara of "Tottoko Hamutaro Ham Ham Paradice!"
OVA
・ "Memories Off 2nd" ※ The leading role
・Toru Sawai of "Monobeno-pure smile-" The leading role
Norihiro MizushimaVoice Actor Training Course
【Profile】
《Starring work》
・"Hasshin! Hiroshima MAX" Character voice
・Narration for the TVadvertisement of Nagai Seminar
・Narration for various version of TV advertisement for Shimizu Entertainment concerts
・Role in a NHK drama "Boshi" etc.
・Member of the theatrical company "INAGO-DX" and performing in all productions.
・Performed as the "Chugoku Regional Representative" at "Gekiou Tenka Thoitsu Taikai 2015"
Midori MatsumotoVoice Actor Training Course Dubbing
【Profile】
《Starring work》
・Movie: "KILL SPEED" · "2002 TSUNAMI" · "American Banana Pie"
・Electronic Comic "ANGEL PARA BELLUM"
・App "Fantasy Voice – Voice of Awakening ~"
・Stage: "RED × BLACK ~ What I want to tell you now ~"
・Radio Advertisement
Kaori MitsuyasuVoice Actor Training Course In charge of Singing Training
【Profile】
Training and teaching people using voice such singers, voice trainers, and voice actors etc from beginners to professional for 15 years at Fukuoka prefecture,.
Responsible for several hundreds of narration, songs, and composition for TV advertisements.
"McDonald's" "Sanrib" "KBC Jingle" etc.
Distributing music worldwide under the name "525 Stockton".
Tuskasa Sakuraiアニメーター科
【Profile】
《代表作》
・食戟のソーマ (作画監督)
・終物語(作画監督)
・幸腹グラフィティ(作画監督)
・結城友奈は勇者である(作画監督/動画検査 )
・六畳間の侵略者!?(作画監督)
・メカクシティアクターズ(作画監督)
・ゴールデンタイム(作画監督)
Chie NishizawaAnimator Course
【Profile】
<Masterpiece>
・lovelive!Sunshine!!(Drawing Director / Design Cooperation)
・Magi The kingdom of magic(Assistant Drawing Director / Drawing Director)
・Inu x Boku SS(InuBoku Secret Service)(Assistant Drawing Director / Drawing Director)
・TRIGUN Badlands Rumble(Main Drawing Director)
・Mōryōnohako(Layout Drawing Director / Drawing Director)

Maki OkadaAnimator Course
【Profile】
《Starring work》
・"Shugo Chara!" Series
・FAIRYTAIL
・Aquarion EVOL etc.
Tomoyuki IshiharaIllustration Course
【Profile】
《Starring work》
・At "Comic GANMA", "" are serialized. Its comic book vol.1 is now on sale.
・Official 4 frame Manga are serialized in the Smart Phone game
・【Senmon Gakkou JK】 are serialized in the Dengeki PlayStation Special appendix "Monthly Dengeki PlayStation Comic".
Chihiro KajimotoIllustration Course
【Profile】
Debuted as a Manga artist for girls comics. Also works as an illustrator.
・Cartoon app for smart phones "Renai Manga Label", Serialized 3 years.
・Produced Panasonic's building material introduction cartoon.
・Produced the "Hiroshima Manten Mama" Manga of the TV New Hiroshima program.
・Appeared at the TV program "Ikitagari no" by the TV New Hiroshima .
・In charge of Illustration and coloring in the Hiroshima TV's "LOVE ♥ Kiyomori" program.
In addition, working on illustrations and cuttings for pamphlets of general corporations.
Nobuyuki KawashimaManga Course
【Profile】
Debuted as a Manga artist from Kasakura Publishing Co., Ltd. Managed 2 roles. One was as a Manga artist with serialized series for 9 years and 6 months, and the other was as a lecturer at Yoyogi Animation Academy.
The major work is "Garyu Buraiden". Also famous for illustration, logo and character design.
Hiromasa Shimizuフィギュア科
【Profile】
原型:ぴろん
・パルメイトシリーズ 弱虫ペダル「小野田坂道」
・パルメイトシリーズ 弱虫ペダル「荒北靖友」
・パルメイトシリーズ ダイヤのA「小湊春市」
・パルメイトシリーズ ダイヤのA「沢村栄純」
・パルメイトシリーズ ダイヤのA「御幸一也」
・黒子のバスケフィギュアシリーズ 黒子のバスケ「高尾和成」
・黒子のバスケフィギュアシリーズ 黒子のバスケ「青峰大輝」
・黒子のバスケフィギュアシリーズ 黒子のバスケ「黄瀬涼太」
・G.E.M.シリーズ TIGER&BUNNY「バーナビー・ブルックス Jr.」
・世界制服作戦食戟のソーマ「薙切えりな」
など、多くのフィギュア原型に携わるフリーの原型師。
Yuji ShimadaAnimation Background Course
【Profile】
Graduate of Yoyogi Animation Academy Tokyo School BG designer course.
Mainly engaged in analog background production at animation background companies, "Bihou Co., Ltd."and "GEEN Co., Ltd".
Currently also working as a freelance graphic artist mainly in digital field.
Major works: "Mekakucity Actors" "Samurai Champloo" "Gundam SEED" others
Kumiko NomuraAnimation Acoustics Course
【Profile】
Graduate from an international school abroad. After returning to Japan, engaged in post production related work at an animation company.
Currently, "fun and fruitful lessons" as motives, developed a practical curriculum that practice acoustic ability by body and feeling.
Major work: "Record of Lodoss War" "YAT Anshin! Uchuryoko" and others
Takashi YamaoAnimation Director &Producer Course
【Profile】
In charge of the production control of the theater and game works and the production desk at the theater production studio,4°C,
≪Major Works≫
Theater Animation "MIND GAME" (Production desk)
PS 2 game "Ace Combat 4" Animation part (Production Control)
"SMAP" Animation image used during concert tours (Production Control), etc.
Shigehiko MatsudaSketch
【Profile】
Graduate from School of Prints at Tama Art University
Worked as a teacher in the Design department at Tachikawa Art School (1996 – 2009)
Awarded at "Recruit 8th Graphic Hitotsubo Exhibition"
Awarded at "the 4th Prints 21"
First solo exhibition, "0m0 Ten", at Shibuya Art Woods in 2004
Gallery tray solo Exhibition "Gosei Ten" in 2007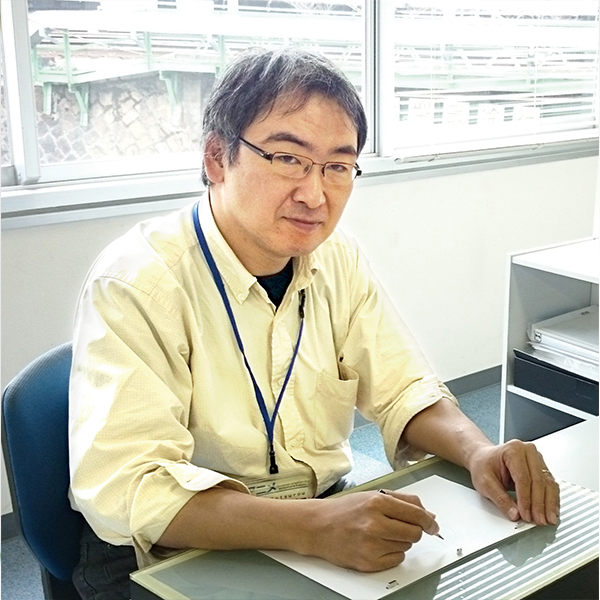 Tetsuro SanoAnimator Course
【Profile】
I have long experience on the work of animation and participated in many famous works and am still an active animator now. Students will be taught practical animation techniques and the latest animation techniques what I learned in hard environment. The student dream of becoming a professional animator will surely come true!
<Masterpiece>
"Dragon Ball" "Chibi Maruko-chan" "Detective Conan" "Doraemon" "Nintama Rantaro" "Soreike! Anpanman", etc.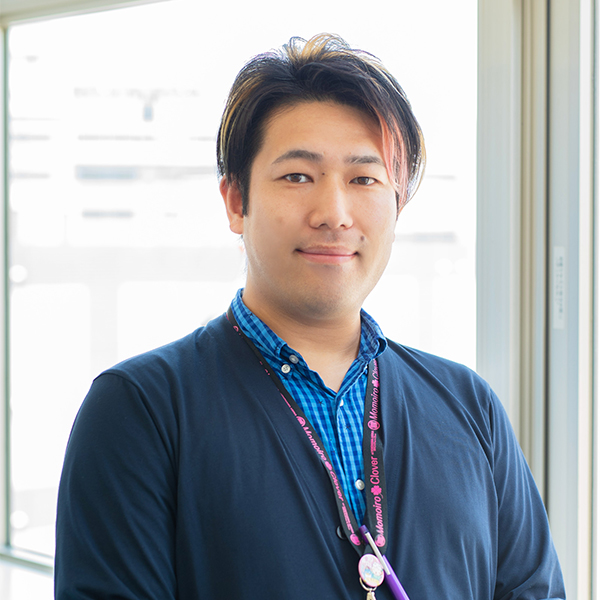 Kaname OhtawaManga Course
【Manga Course】
I'm an active manga artist / illustrator. As the chief assistant of the weekly manga, I take advantage of the experience of not only drawing but the education of other staff, I teach students the techniques of drawing by reason in Yoani.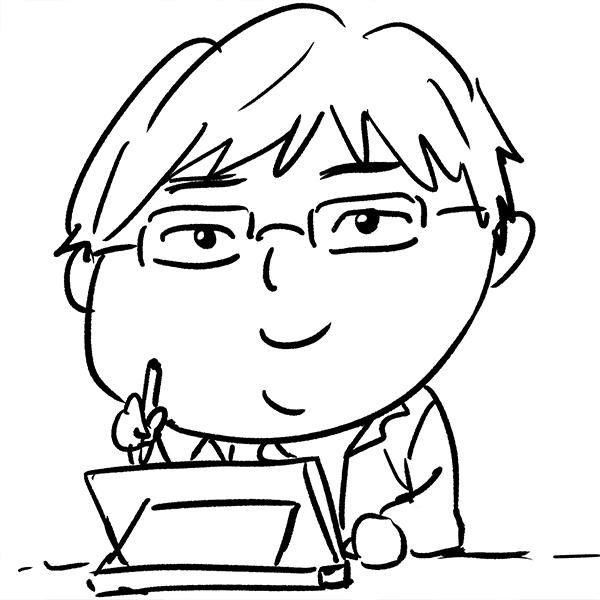 Yumejin YamaguchiAnimator Course
【Profile】
Graduated from Yoyogi Animation Academy, Tokyo School.
<Masterpiece>
Danganronpa 3 Future edition / Hope edition (Drawing Director / Original Drawing), JoJo's Bizarre Adventure (Assistant Drawing Director / Animation Check), Assassination Classroom Movie (Original Drawing), Asobiasobase (Original Drawing), Kuzu no honkai (Original Drawing), Kino's journey – the Beautiful World (Original Drawing), etc.
"You can get a student visa, you can live in a dormitory, and you can get a job after graduation.
We will support your growth by cooperating with leading companies and lecturers in the industry!"
5 fully established courses
Flow for admission
Request Documents
Open campus entry
Submit application to the school
Application Reception hour 9: 00 ~ 18: 00
Interview with school staff
Enrollment Notice
Payment for Tuition Fee
Issuance of admission letter
Visa procedures
Entrance ceremony information mail
Enrollment (April 2022)